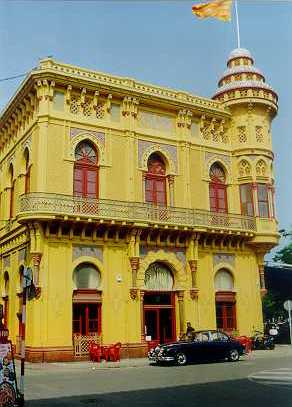 This is the casino in San Feliú, a town close to our house in Spain, with our car in front of it. My dad says it is no casino at all, but just a café.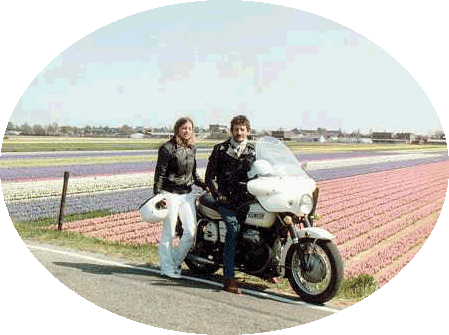 This photo was found while cleaning Grandpa's house. Supposedly this are my mother and father, long before I was born.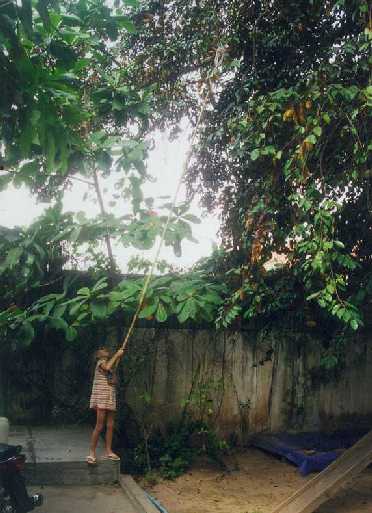 In our garden here in Phnom Penh is a very big tree which grows milk apples. These apples are very high and I pluck them with a plastic bottle on a long bamboo pole.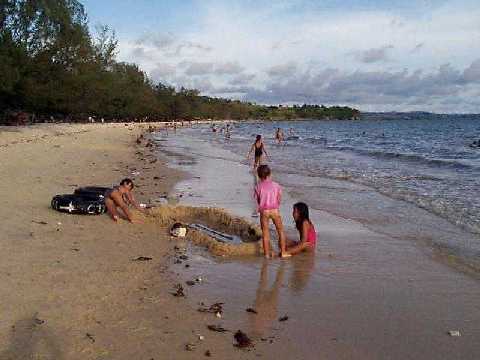 This is me in my pink shirt, while I cannot suppress my Dutch genes and have to build dikes on the Cambodian beach.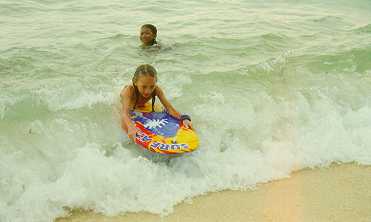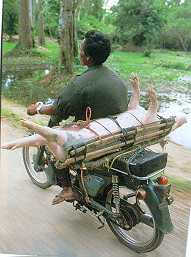 Poor pig, it is still alive! Sometimes they squeeze ten living piglets in such a basket on the back of a moto!.