Kees, Minke en Laura wish you all a happy and prosperous 2013
Kees enjoying his early retirement, and Minke her two-year employment break, we are enjoying our free-time, spending it partially in Thailand, The Netherlands, and Spain.
On her way to Australia, Laura was able to enjoy a two month stop-over in Thailand. It was good to be together for a longer time here, and among other things the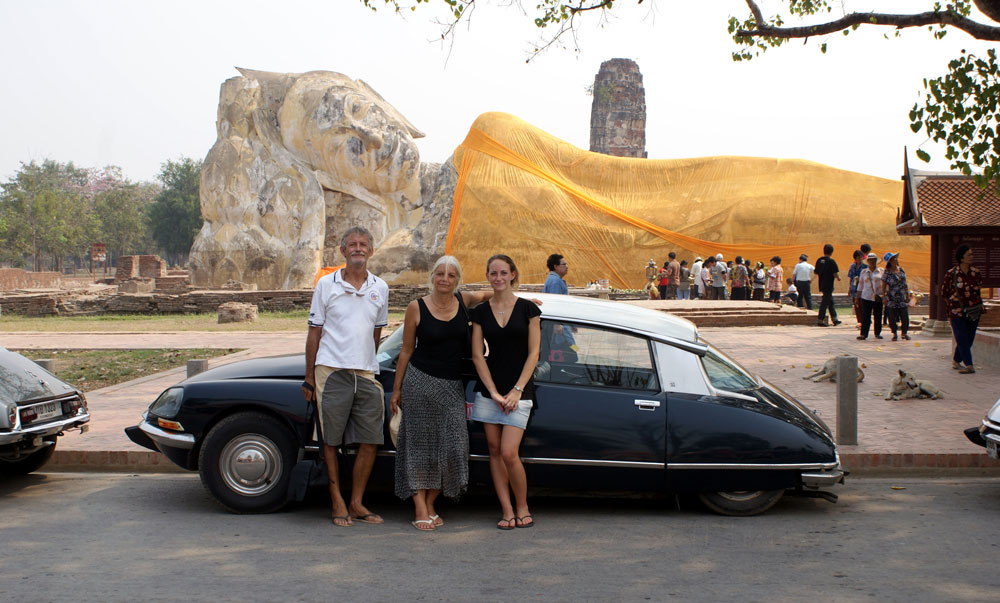 three of us took part in a DS Citroen weekend trip to Ayutia, together with eleven other 'frogheads'. The DS is unique among classic cars in Thailand, particularly because also the not extremely rich can own them. It was an enjoyable trip with many cars, impressive ruins and a closing dinner.
Laura started the year of 2012 well with a semester abroad at the University of Sydney, Australia. Though Laura enjoys Maastricht, it is a slight down-size from Bangkok, leading to her quickly feeling right at home in Sydney. She got a room in the University Owned Housing on the Sydney University campus and made plenty of International and Australian friends.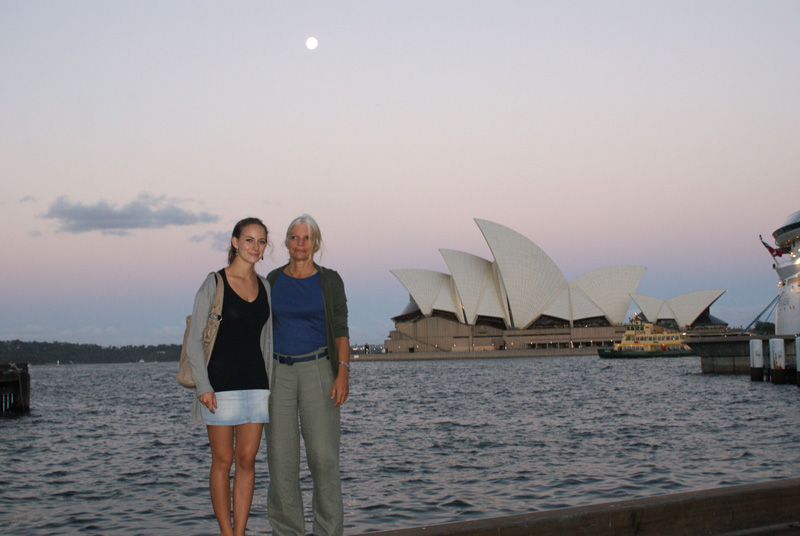 Minke and Kees came to visit for the Easter holidays, and the three of us traveled to the Whitsunday Islands, where among other things we did an impressive three day diving trip on a large sailing yacht. The trip back to Sydney was done over land in a campervan, to be able to explore the Australian outback and other no-worries-mate sights. If anyone is thinking of migrating, we would certainly recommend Australia: a beautiful empty country full of friendly people.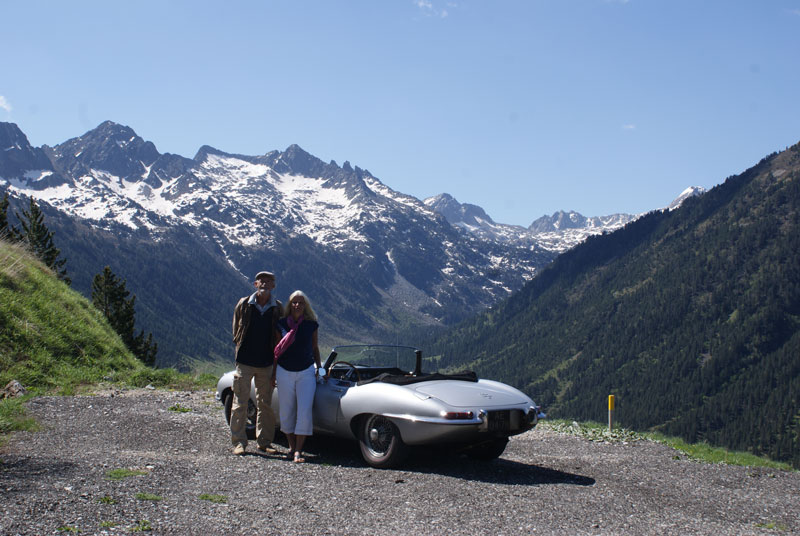 This summer, the two of us took ten days to travel with the E-type through France, from chambre d'hôte to chambre d'hôte, and via the Pyrenees to our holiday house on the Costa Brava, in the mean time stopping at every old-timer museum we could find, including the one in le Mans. The drive through the Pyrenees was very impressive and the E-type behaved extremely well, apart from her tendency to waste excessive amounts of oil. In this picture, we are crossing the mountain ridge, with a view of the natural park of Ordessa.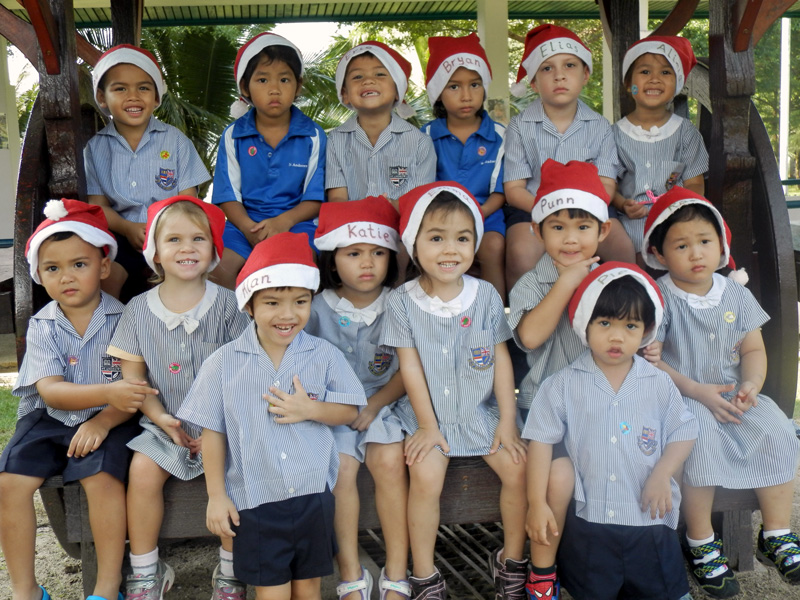 This year, Minke was offered a part- time job at a St Andrews school about 30 minutes drive from our house. The part-time deal however did not last long, and she is now a full-time Kindergarten teacher. She does enjoy her work, there is a nice working atmosphere and the campus is big, with a lot of room for her children to learn and play! She also has a good relationship with her colleagues. On the other hand, the first weeks were intensive, particularly because outside of school hours there is still a lot of preparation and work to be done, and a constant feeling that the work is never ending.
Banjer our dog is now 15, and is becoming old rapidly. She takes pills with the help of which she remains a happy and cheerful dog, but things such as walks to the beach seem to have become too demanding for her.
This year we also had many visitors here in Thailand. Anton and Noor visited while on a trip through Thailand and Burma, Frank and Barbara came to test the waters here in terms of catamaran sailing and scuba diving, Richard popped by too, and as usual Paula was here for a couple of weeks around Christmas and New Years. Also Kees' sister Ineke and her son Gideon were here for a couple of days around New Years Eve.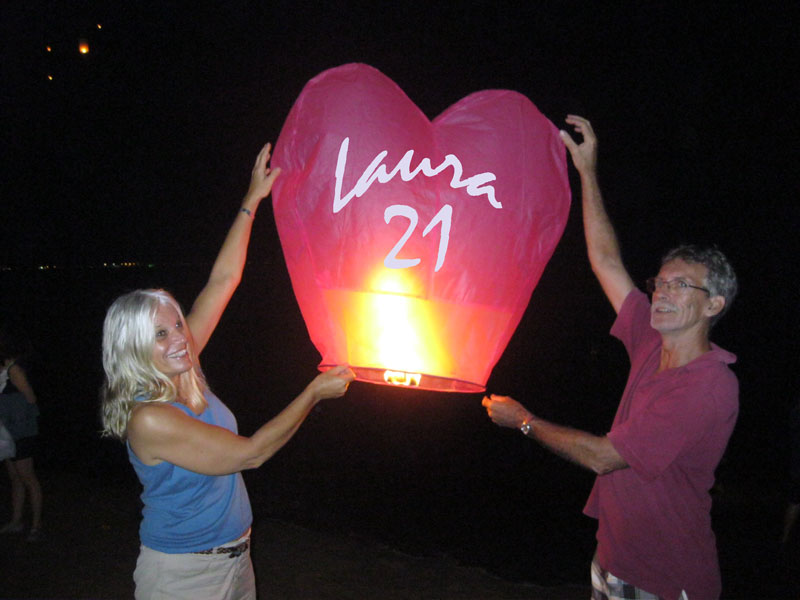 The clock keeps ticking ever faster, and Kees turned 60 this year. We celebrated accordingly, with champagne on an idyllic island about an hours sail away from Pataya. Laura turned 21, which we celebrated by sending a hot-air lantern into the air for her with good luck wishes. Back in Maastricht Laura is completing her last year of her Bachelor of Public Health at the University College Maastricht. She is enjoying her time there. She also regularly visits international friends in the area, such as Paris, Gent and Middelburg. For Christmas and New Years she was in Thailand again, where she enjoyed being home and also did some traveling with her boyfriend Oliver who was traveling through.